Discover Nuvet
The Nuvet isn't just a solution to making your bed easier, it's also a high-quality snoozing experience. High thread count, 100% Supima Cotton, and made of natural fibers. Now you just need to get your dog to stop snoring.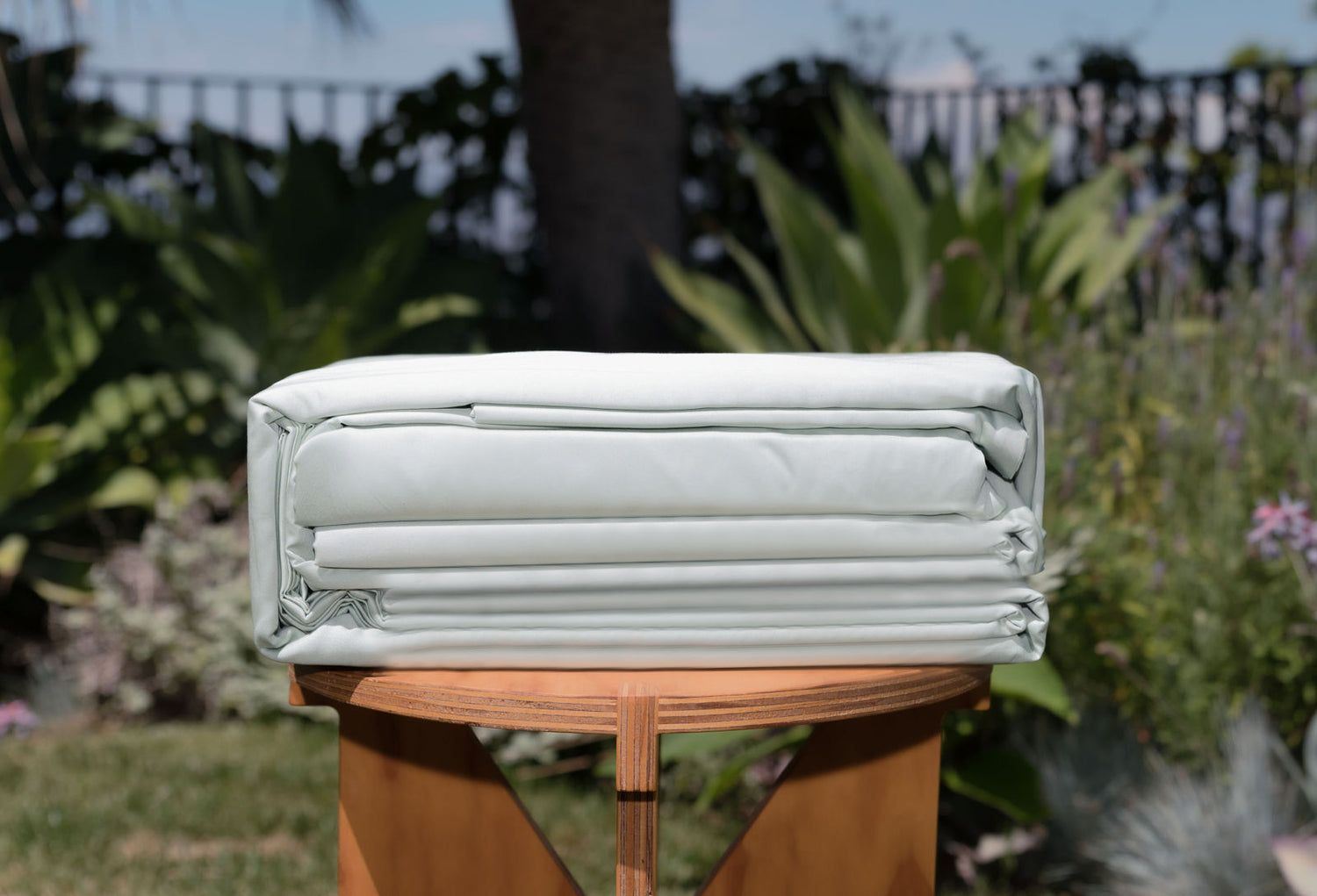 Sustainably Made, with Care
Supima cotton is sustainable by nature. The farmers that grow it use some of the most technologically advanced agricultural processes available, including maximum-efficiency water use and soil conservation.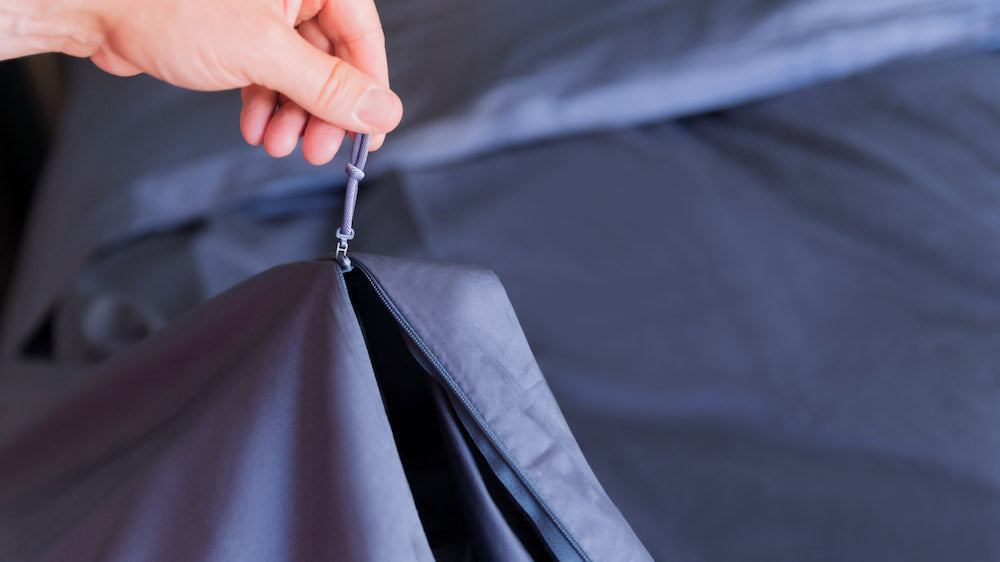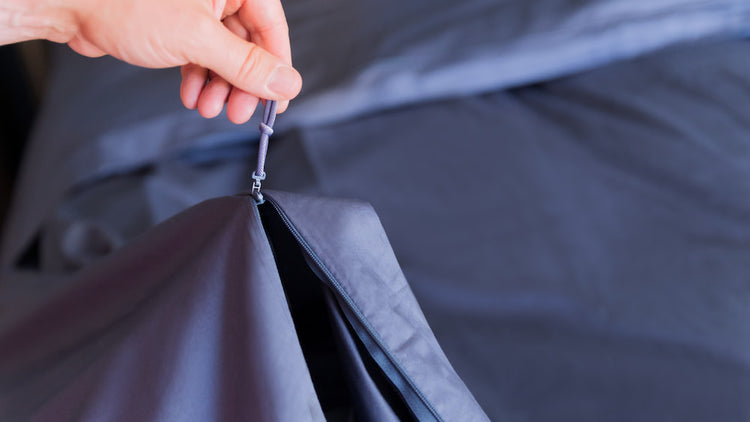 Patented 3-Sided-Zipper Technology
How it works: with our patented three sided zipper technology and pocket corner inserts, it's as easy as unzip, insert comforter, zip up.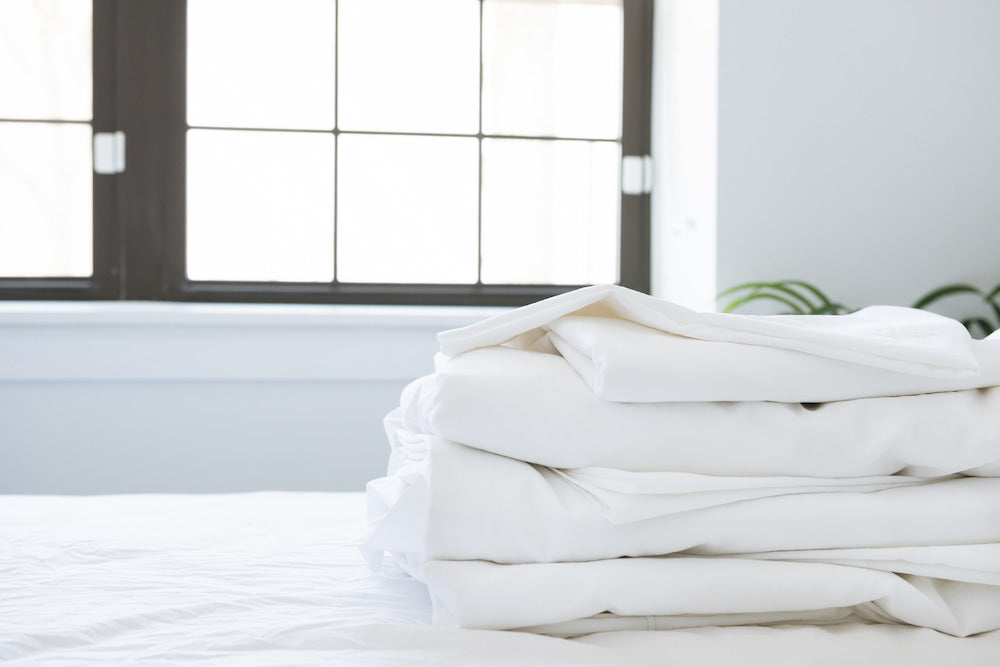 100% Supima Cotton
Experience the luxurious comfort of 100% Supima Cotton bed sheets and duvet covers. It's sustainable, comfy, and gets softer with every wash.
What Makes Supima Cotton Superior?
Quality

It's in the name! Supima is a trademarked name for superior fibers and materials woven from 100% American Pima cotton. It's a guarantee that there won't be any lower quality fibers blended in with our product.

Luxury

Supima cotton is the epitome of luxury. With its extra long staple length (ELS), it surpasses even Pima cotton. In fact, Supima fibers are 35% longer than those of ordinary long staple cottons, making it incredibly strong, soft, and comfortable.

Durability

The strength and durability of Supima means your sheets will last much longer. It's twice as strong as regular cotton, so it resists tearing, pilling, and fading over time. Its fibers absorb dye better, allowing for more vibrant colors that stay that way with every wash!
Life is hard. Making your bed shouldn't be.
Nuvet: The Nu Way to Duvet.